A yoga retreat is a holiday to last a lifetime
A yoga retreat may be the best vacation you'll ever have. Why? Because it's a holiday with purpose. Sure, you'll still catch a few rays, explore some cultural sites, have a few drinks, meet intriguing people, but all this will seem even better after a yoga class.Everything seems more profound because you exist in a heightened state of awareness. A dip in the pool feels different after yoga. The organic food is even tastier. The sunset more saturated; the rays more cosmic.
Yoga retreats are an excellent way to travel alone, yet feel safe with the support of a group of like-minded individuals. You can be a yogi and still have fun! A yoga retreat is a holiday to last a lifetime.
A yoga retreat is the perfect way to find out if you like yoga, or not. Ancient wisdom traditions and contemporary psychology are integrated in a mindful practice designed to diminish suffering in our lives. We'll study basic Pranayama and Meditation techniques, BKS Iyengar alignment principles in key poses and the inner and outer techniques of Vinyasa that tie the poses together in a 'moving meditation'. Use the breath to feel safe enough to move through difficult poses and work honestly at your edge and shift energy in problem areas (hips & shoulders). Restorative yoga is used as a tool to release hardness in the body, experience deep inner peace and insight, and learn to be at ease in the present moment.
All this is put into context through practical yogic philosophy so you can develop the skillful means to deepen your practice and make sense of your life. You will refine your practice in a way that could take a year in class. Suddenly, those cool asanas you've dreamed of doing become reality. But more importantly, you'll get to the spiritual heart of the practice and develop a daily practice for you – yoga so inspiring you'll want to get on
your mat as soon as you get home. Be a yogi for life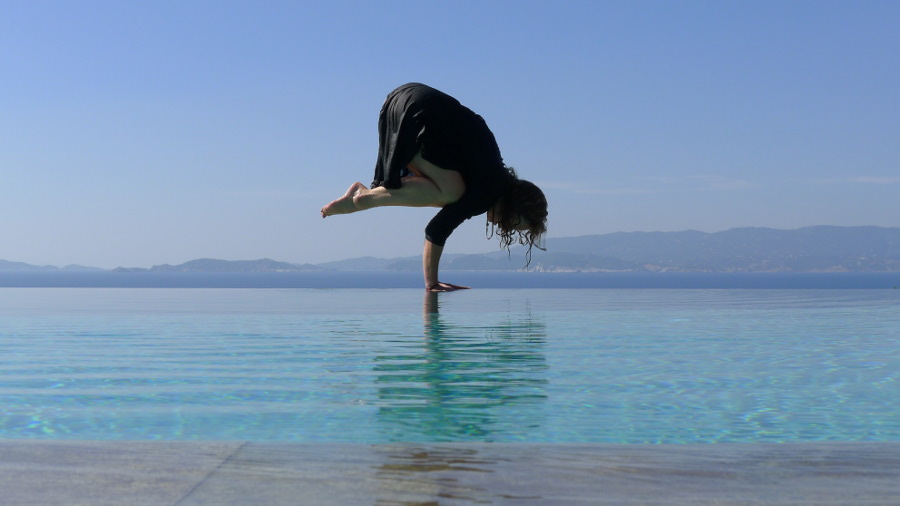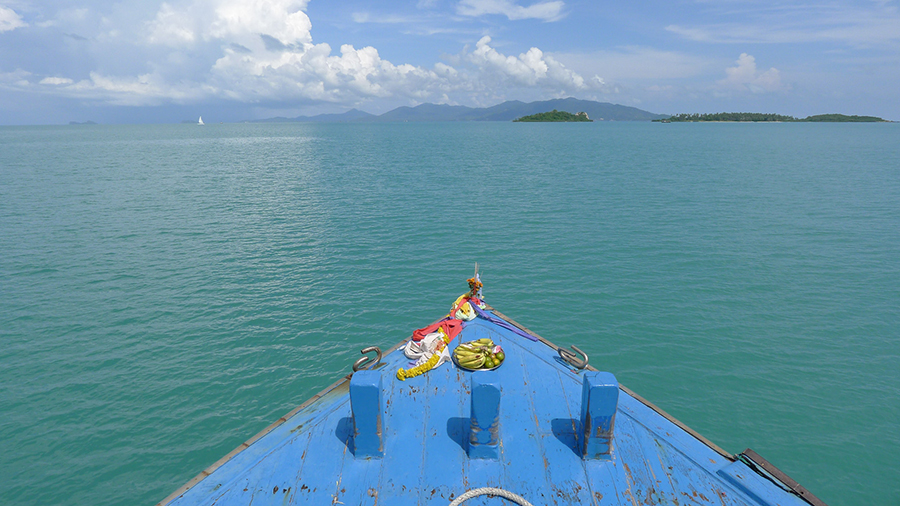 Heather has taught 40 yoga retreats in spectacular places from beaches in Goa and Thailand, the jungles of Sri Lanka and Costa Rica, the Atlas Mountains in Morocco and Sierra Nevada in Andalucia, and chic venues in Europe – Greece, Italy, France, Spain and Turkey.
La Rosa Dei Venti, Puglia (2011- 2015)
Ashiyana Yoga Resort, Goa (2007 – 2015)
Itha 108, Greece (2015)
Shillim Spa, Maharastra, India (2013)
Neydo Monastery, Nepal (2014)
The Sanctuary, Thailand (2012)
Lotus Retreat, Goa (2010 & 2011)
Yoga Rocks, Crete (2010)
Chateau Dumas, France (2012)
La Palmeraie, Morocco (2010 & 2011)
Les Passeroses, France (2009)
In Sabina, Italy (2008 & 2009)
Molino del Rey, Spain (2006 – 2008)
Ulpotha, Sri Lanka (2005 & 2006)
Golden Buddha Resort, Thailand
Surya Yoga, Turkey (2005)
Heather is an outstanding yoga teacher. She is authentic with a strong approach and style of teaching. Our group was a mixed level group and Heather excelled at teaching to all levels. I'm a yoga teacher and am very impressed with how Heather handled the group. By the end of the week, everyone's practice had evolved and deepened. She is open and friendly. Heather provided the perfect balance of asana and philosophy. Every thing she taught was relevant and interesting. Heather is an excellent instructor and she very quickly became familiar with each of us, our abilities, limitations and levels of expertise. She understands alignment principles and her adjustments were spot on. I really enjoyed the way she conducted each class and I particularly enjoyed the sequencing. She is concise, competent, and supportive yet firm. She created an atmosphere of trust and we all bonded as a group from the first day. It was truly a memorable week.

– Connie Muradyan
Heather provided a safe and nurturing environment, which facilitated the group dynamics as well as the individual's pace of learning and development. It was a profound experience.

– Ellie Roberts, Pyschotherapist, Oxford
THANK YOU for a great retreat. The setting was amazing, the company was great and the teaching was excellent. It has been great being taught yoga by a true yogi and I have totally enjoyed and learned plenty during the week. Thank you also for inspiring and empowering us to self-practice…

– Maria da Cunha, London
I feel like this is the beginning of the rest of my life. I've taken that first, very difficult step, on a very long road. I'll be eternally grateful for the support and guidance you've shown me in making a life-changing journey

– Sarah Osborne, UK
A photo archive of previous retreats