Sikkim is known as the 'Hidden Land' and it's protected by both mountainous terrain as well as its legendary mystical powers. This remote state in northeast India borders on Tibet, Bhutan and Nepal, and Buddhist legends describe Sikkim as an impenetrable secret kingdom locked for eons behind the hidden gates of its highest mountain, Kanchendzonga. Sikkim is thought to be Padmasambhava's (also known as Guru Rinpoche or the second Buddha) 'pure land' – the kingdom Shambala, the Buddha fields,' an etheric plane where tantric yogis fly through the sky, dance with celestial dakinis, and mediate in caves filling space with their powerful thoughts, and dissolve into rainbow bodies. Sikkim is a place where heaven meets earth, of inexhaustible and evocative beauty – stunning landscapes, snowy peaks, thunderous waterfalls, rivers and lakes, rainforests and jungles, giant rhododendron bushes and magnolia tress, bamboo and wild orchids, brilliant butterflies, resplendent birds, leopards, panthers, monkeys, and ancient Buddhist monasteries. Far above the clouds, Kanchendzonga hovers like some apparition that has little to do with the worldly concerns. The lure of the Kanchendzonga has drawn writers, philosophers, artists, explorers and adventurers for centuries. Mark Twain and Nicolas Roerich fell under its spell tried to capture the spirit of Kanchendzonga. Even Alistair Crowley paid a visit to Sikkim. For those who travel here, Sikkim is both visionary and spiritual, as much as physical or geographic.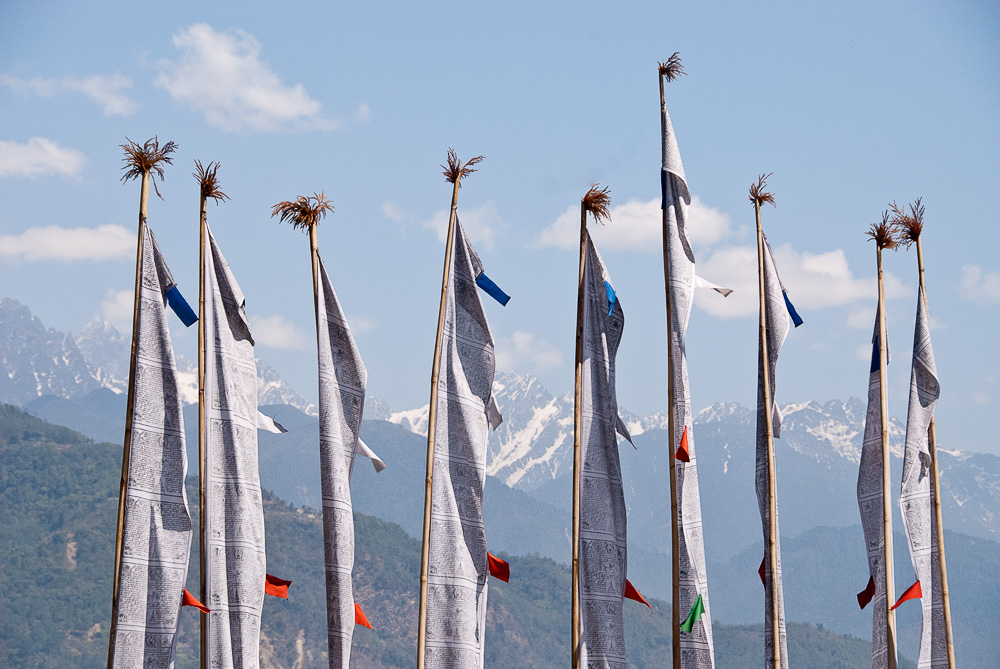 Not much is known about Sikkim's ancient history. Buddhism came to Sikkim in the 17 CE, but the scriptures say that the land was prepared for the faith many millennia before that. Sometime around 2250 BCE, the Vedic god, Indra, is supposed to have descended on to the highest peak of Khangchendzonga to bless Sikkim and demand the opening of the secret passes, over which came five spiritual masters who named the hills, mountains valleys and rivers of Sikkim, before they returned and locked the gates behind them. This remote kingdom in northeast India remained hidden for another 3,000 years until Padmasambhava travelled through in 8 CE, where he tamed the malevolent demons and spirits and transformed them into Sikkim's guardian deities. (Dzonga, who resides on Khanchendzonga, was appointed the supreme Guardian Deity so there has always been a connection with the mountain.)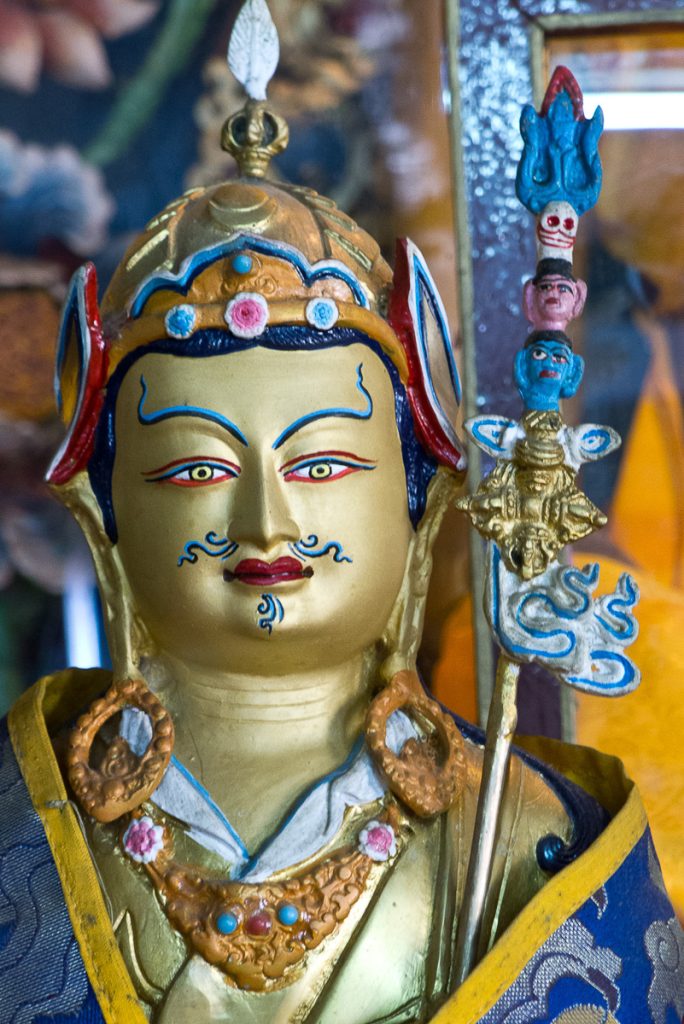 Padmasambhava concealed ters (sacred texts) in secret locations to be discovered by tertons (hidden treasure revealers), when the dharma was under threat in Tibet. He blessed and consecrated the land as a sacred and holy place, a realm of unlimited happiness, peace and tranquility, for the benefit of all sentient beings. He left behind his retinue of dakinins, or female divinities who resemble clouds in space, and once again locked the gates to Sikkim. In Sanskrit, Dakini means 'space-goer,' 'sky-dancer,' or 'cloud fairy.' She is the one who conceals and helps to recover and interpret the sacred texts for the tertons, through a form of subtle and mysterious writing. Buddhists believe that whoever visits this sacred land will become immortal.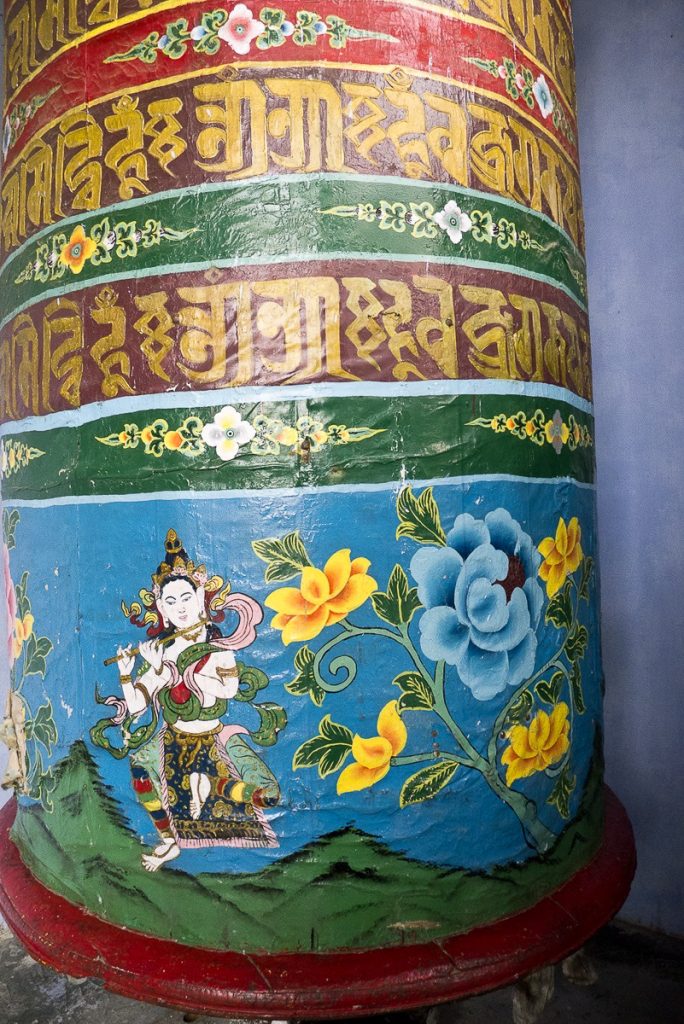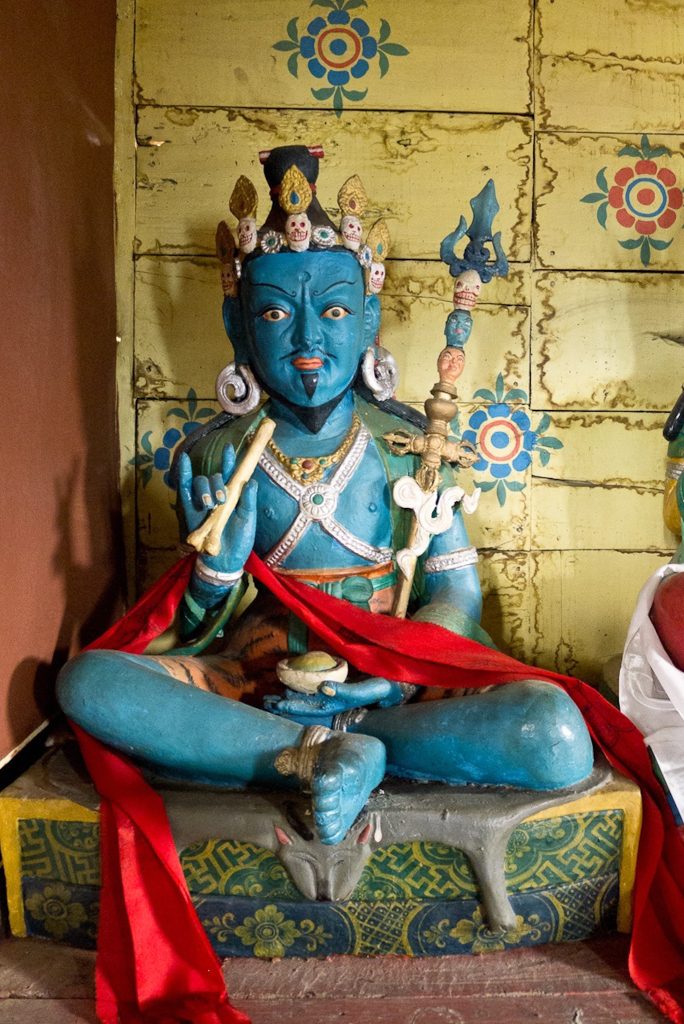 Six centuries later, two great Nyingmapa tantric masters and terton revealers, Rigdzin Godem (1340-1396) and Kathog U Yeshe Bumpa, came to Sikkim, performed many miracles and established Sinon Monastery and Tashiding. Finally, the arrival of three tantric siddhas from Tibet in 17 CE  – Lhatsun Namkha Jigme Chenpo, Kathog Rigzin Chenpo and Nadak Sempa Chenpo – was the turning point for Buddhism in Sikkim. In 1642, they declared Sikkim a Tibetan Kingdom (Choygal) and enthroned Phuntsog Namgyal as the first King. Under his patronage, Sikkim was declared a Buddhist state and the local inhabitants (Lepchas, Limbas and Bhutias), who lived here since prehistory, were converted to Buddhism.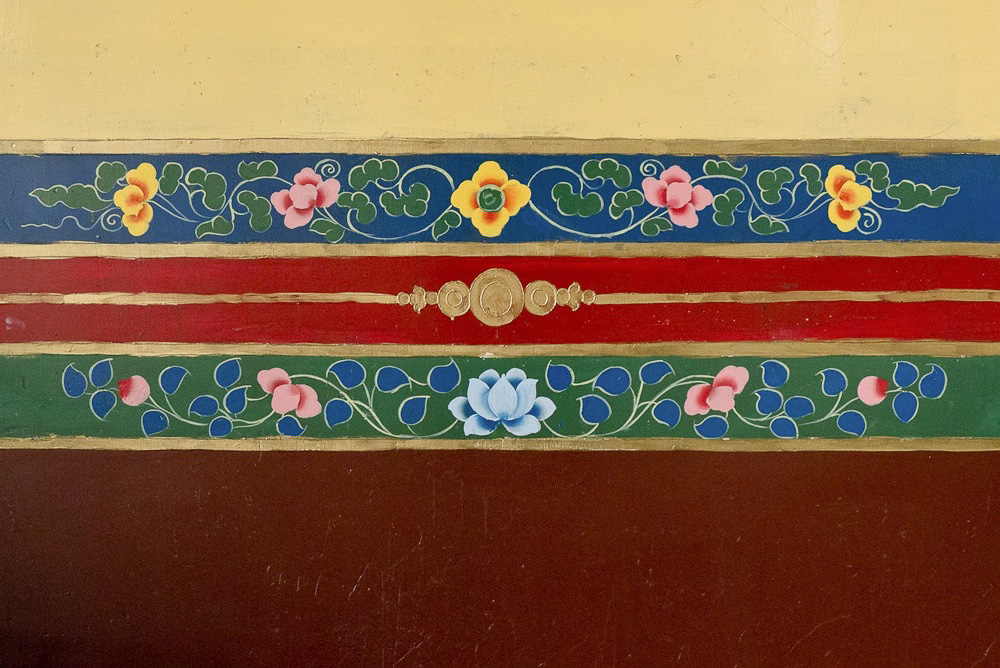 For most of its recent history, Sikkim was a royal kingdom forced to protect its borders from invasions by the Nepalese and Bhutanese. Originally, Darjeeling and Kalimpong were part of Sikkim. In the early 18th century, the British Empire sought to establish trade routes with Tibet, An offshoot of the ancient Silk Road through Sikkim meant that the kingdom was ideal as a transit route. Sikkim allied itself with the British as they had a common enemy – Nepal. The infuriated Nepalese attacked Sikkim which led to a counterattack by the British and resulted in the Gurka War in 1814. Sikkim remained an independent monarchy until 1975 when its subjects voted to become a state of India.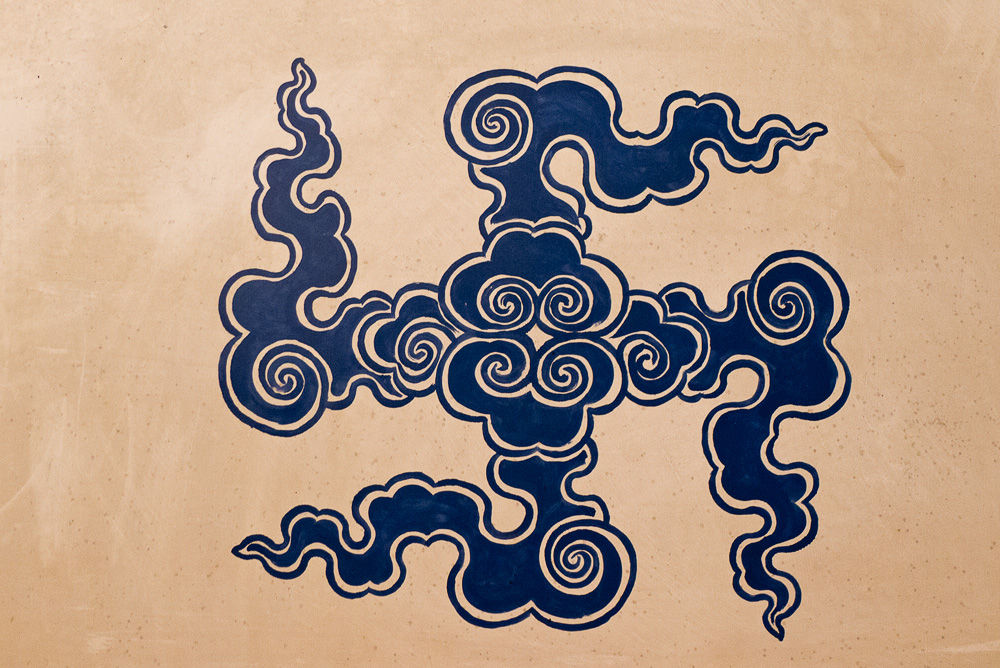 Sikkim recently opened up to tourism. With a change of tourist regulations, foreign visitors no longer have to get a special VISA to enter Sikkim, rather a Visitor Permit is required and can be attained at the border in under an hour. The new regulations and its 'no plastic' eco policy, made me think that travel there would be an authentic experience with few tourists. As much as I'd like to trek to the Kanchendzonga base camp, I decide to spend my time meditating in the monasteries. I like being in these high Himalayan states as the Buddhism is pure Vajararana, direct from Tibet. To really see Sikkim, it's necessary to leave the hamlets and move through the landscape of lush hills, raging waterfalls, thundering rivers, and placid lakes. I hire a jeep and a driver who speaks English, as I want to visit Pelling, Yuksom, Tashiding, Ralang, Gangtok and a few monasteries in North Sikkim. Sonam is a lovely man and I feel safe and comfortable with him, which is a good thing since I will spend the next 23 days with him.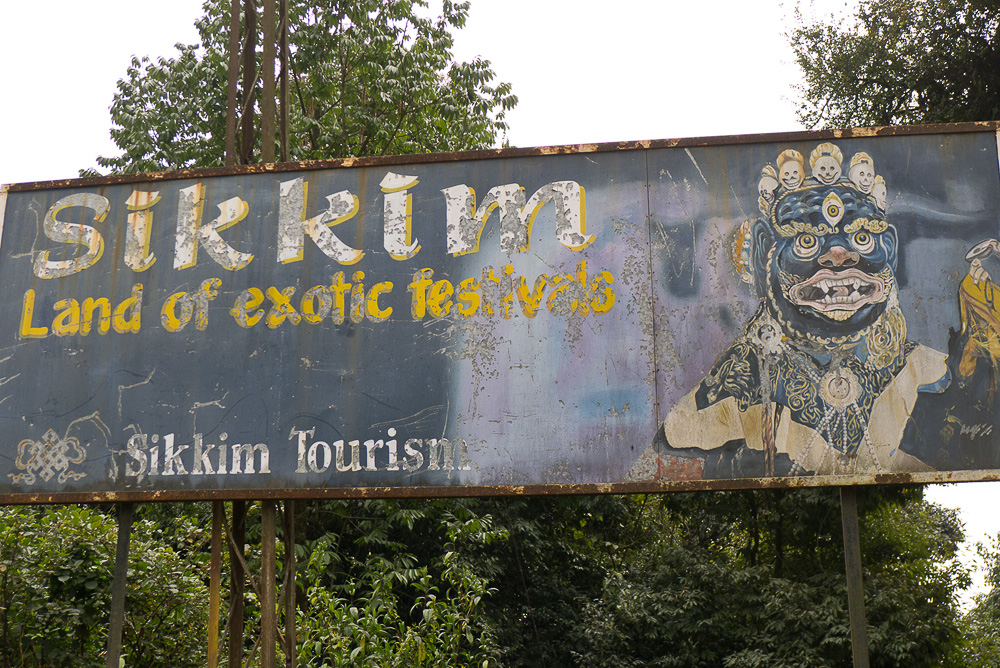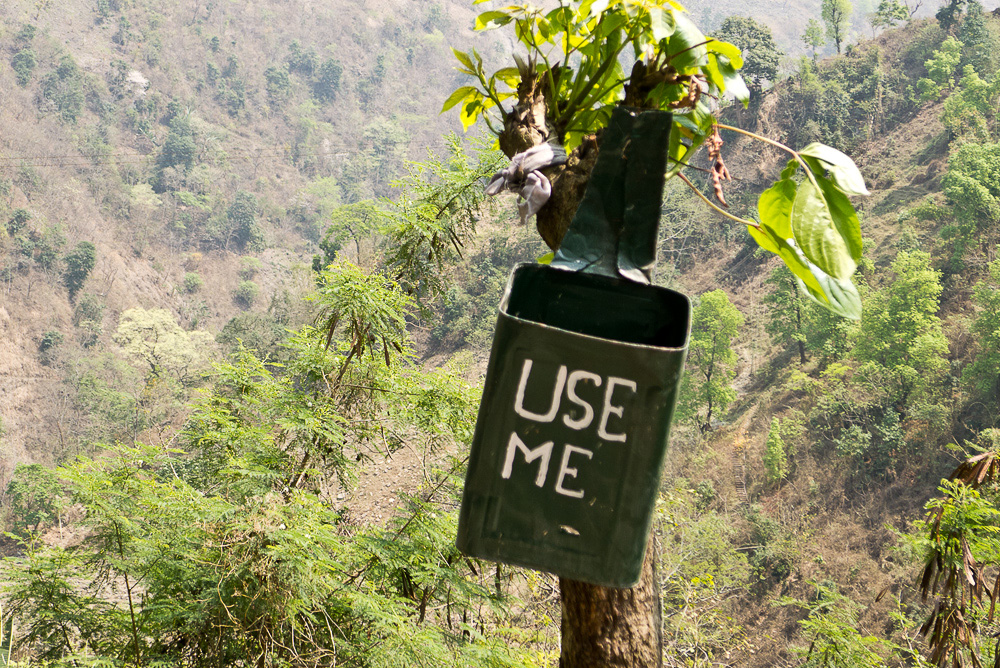 West Sikkim
Heather Elton is a yogini, writer and photographer living in London. 
"Kanchenjunga" by Nicholas Roerich, from the Himalayan series (1924)