A I R
My travels take me along the Ganga, to Manikarnika burning Ghat, the Aghori ashram, and along the Panchakroshi pilgrimage circuit to undercover a sacred city in the shape of a comic mandala.
I waited until now to visit Varanasi, my seventh visit to India, such is my esteem and for this sacred city  – and fear of death. This was partly a result of people telling me that they got so sick here they thought they would die (or at least they wanted to), to not being sure if I was ready to confront death on the cremation ghats, to feeling I needed a serious enough spiritual practice that I could understand what was really going on in the most sacred, and oldest living city in the world that dates back to around 2000 BCE. Varanasi, or Kashi as it is sometimes known, is revered in the Hindu and Buddhist texts, including the Puranas, the Rig-Veda, the Ramayana and the Mahabharata. It's believed that those who enter Varanasi will be reborn into a sacred cosmos.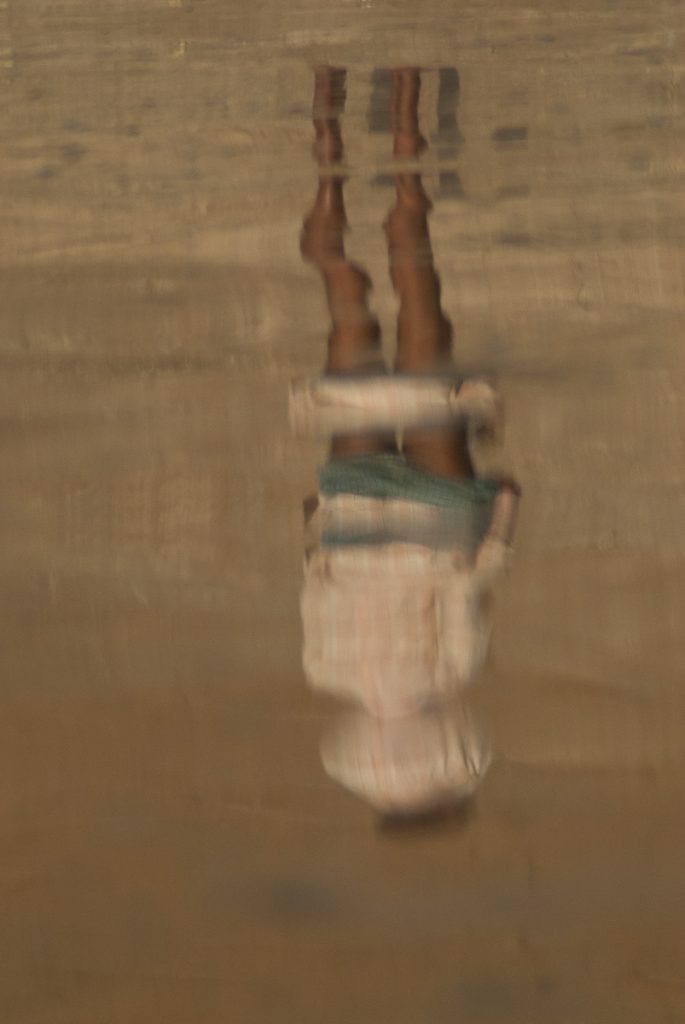 The city itself was conceived as a reflection on earth of the divine order above. Of course, not being Hindu, all of this is a vague abstract concept to me but my mind is always open to genuine spiritual experiences. Since time immemorial, Varanasi has been a place preferred by the Gods, demi-gods, sages, poets, kings and ordinary people. And indeed, if it was good enough for the Buddha, Patanjali, Parshvanatha (the leading prophet of Jainism) and great poets like Kabir, I, too, want to experience its magnetic, or cosmic, power.
Most people here believe that Varanasi was really founded by Shiva several thousand years ago as his 'Forest of Bliss,' and that everything here, even the pebbles and dust, is pervaded by his existence. His lingams number in the thousands, like little sprouts arisen out of sheer bliss, and every place in the city is linked with one of his legends, or to his 64 incarnations, or one of his 1008 names. He is worshipped as Vishveshvara (the Lord of the Universe), Mahadeva (the Great Lord), Panchanana (the five-headed one), Mahakala (the mighty time that restlessly destroys everything). He is the terrible Bhairava, the Lord of the spirits that dwells in the cremation grounds where he performs the dance of destruction and creation. He is the iconic Maha yogin smeared in cremation ash; his dreadlocked hair adorned with the crescent moon and the Ganga waters.
Shiva played a big part in bringing the Ganga to earth. His garland is strung with skulls and a poisonous cobra writhes around his neck. He drinks bhang, eats datura and holds poison in his throat which has turned blue, as a result of not spitting it out, of holding the poison and having neither having aversion or delight in it. He is intoxicated with bliss. The Trishul (trident) is his weapon, representing the triple aspect of creation (Brahma), maintenance (Vishnu) and destruction (Shiva) of the world. The sound of his damaru, the hourglass shaped drum, is the eternal cosmic play of creation and dissolution. My western mind is intrigued by all these stories, but in truth I need to cut through the spiritual materialism to an understanding of Shiva as pure awareness, pure consciousness, purusha or dharmakaya, at the same time being totally aware that a dualistic mind is in fact one of the greatest obstacles to overcome on the spiritual path.
And so, I arrived in this cosmic city known as Kashi, Varanasi, Banaras, or Benaras (as the British misunderstood it) on a train from Bodhgaya. Stepping out on to the platform I'm met by a rather handsome Brahmin man, Umesh, who is my guide. Impressed that he found me so fast, I happily sacrifice my independence into his capable hands. Umesh takes me to the comfortable Sahi Guesthouse on Assi Ghat, where one of my students, Nuria, has decided to join me. We have both read Robert Svoboda's Aghora: At the Left Hand of God about Aghori yogis living in the charnel grounds, eating their food from human skulls, sleeping on cremation graves, and worshipping the scary blue deity, Jai Ma, and had a plan to investigate this tantric tradition. She is keen to experience life in the smasham. Always the dutiful teacher, I suggest a sunset walk along the Ganga and, in no time, find ourselves at Harishchandra Ghat (the smaller cremation ghat), and as I glance upwards I get my first glimpse of an Aghori. A young man is sitting on a window ledge dressed totally in black with a necklace of skulls. Jai Ma! We have arrived.
Heather Elton is a yogini, writer and photographer living in London.